Anne Hathaway is an award-winning actress known for her movies The Devil Wears Prada, The Princess Diaries, and Ella Enchanted to name a few. The actress started dating Adam Shulman in 2008 before getting engaged in 2011 and tying the knot the following year. The now mom of one is a red-carpet pro. However, that didn't make her risk free from wardrobe malfunctions. In fact, one Anne Hathaway wardrobe malfunction made the actress accidentally flash her privates.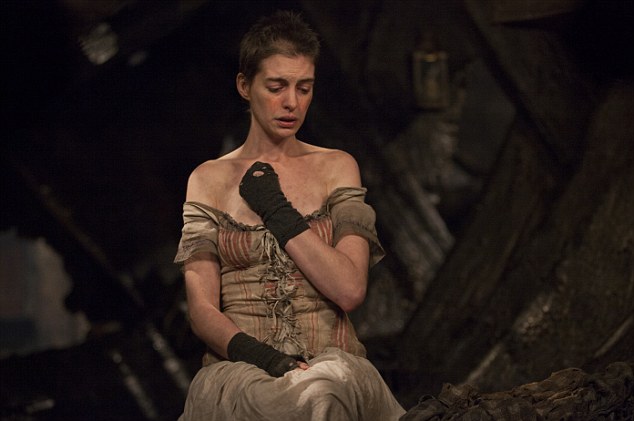 In 2012, the now 34-year old actress played the role of Fantine in the drama musical movie, Les Miserables and she did an epic job!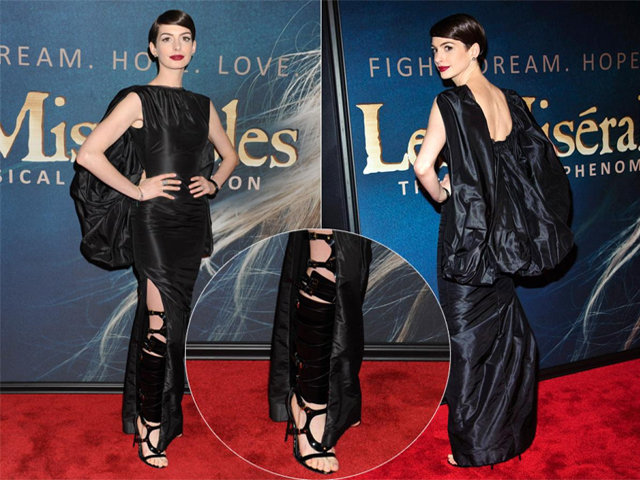 Les Miserables had its New York premiere on December 10 and Hathaway came wearing a black dress with a cape by Tom Ford, which she paired with a pair of bondage-style shoes.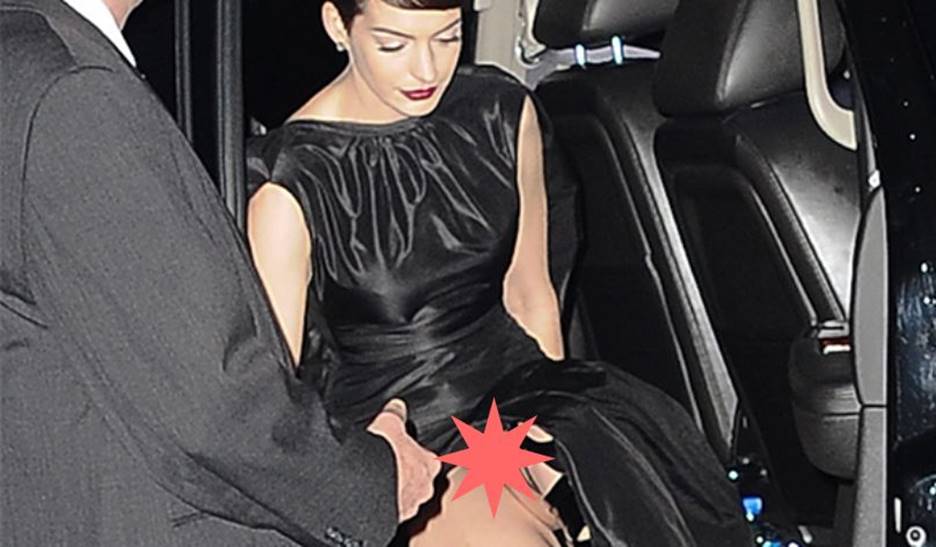 However, before hitting the red carpet for the said premiere, she accidentally flashed her privates as she was getting off her car!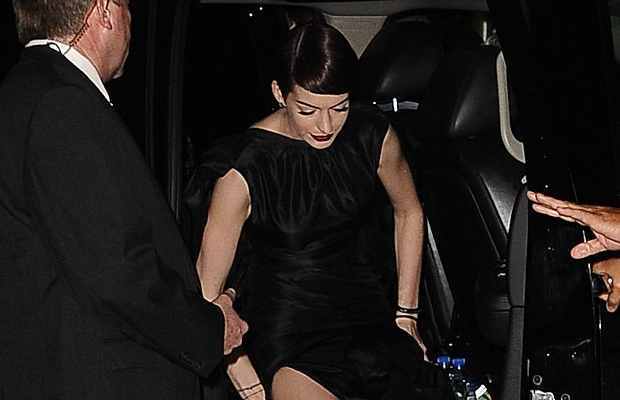 Although the devastating incident happened, she had to suck up the embarrassment and move on to attend the premiere of her film.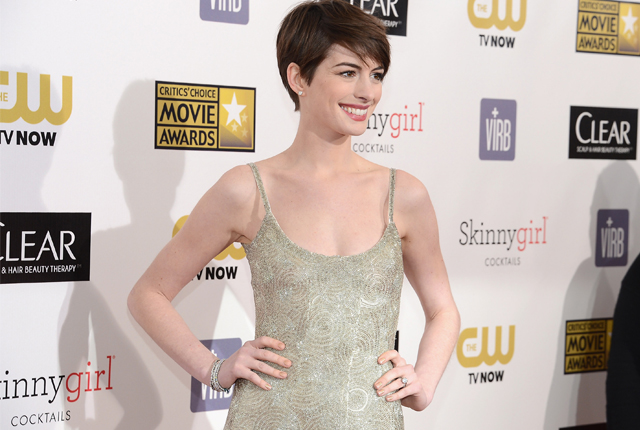 The flashing incident at the NYC premiere of Les Miserables was not the only wardrobe malfunction that the actress experienced as she had another one at the Critics' Choice Awards in 2013.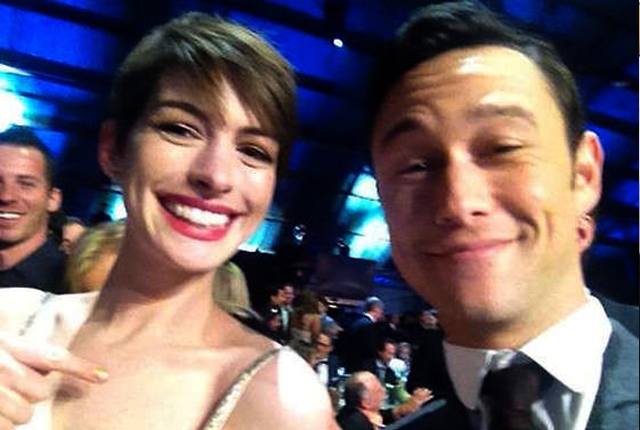 The strap of the Oscar de la Renta gown that she was wearing snapped. Good thing Joseph Gordon-Levitt was there to the rescue, giving her his red pin.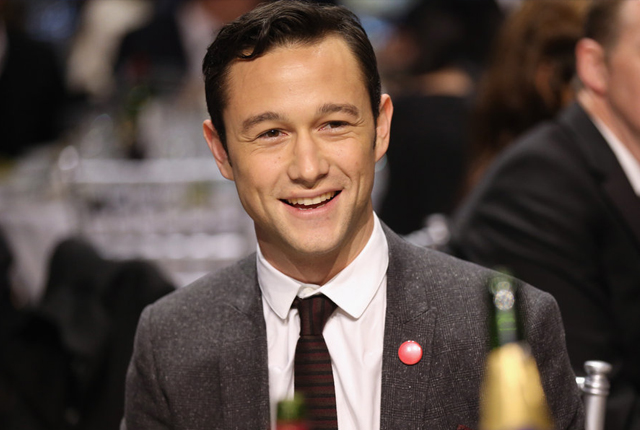 Look, there's the red pin that Joseph Gordon-Levitt gave Hathaway to save the day. Gordon-Levitt and Hathaway starred in the 2012 film The Dark Knight Rises together.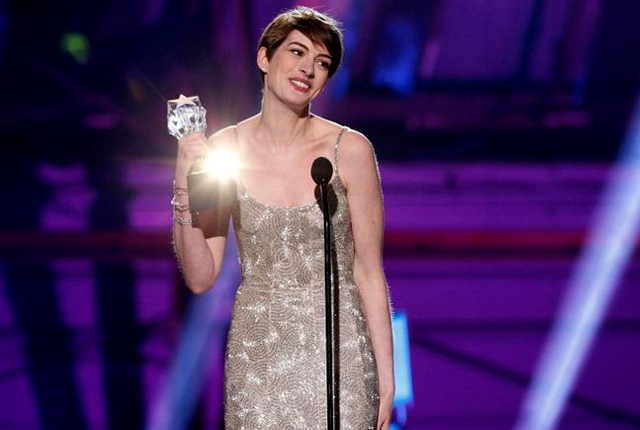 Aside from being saved by friend Gordon-Levitt from another unwanted flashing incident, another thing that Hathaway had to thank for that night was her win as the Best Supporting actress for her role as Fantine in Les Miserables.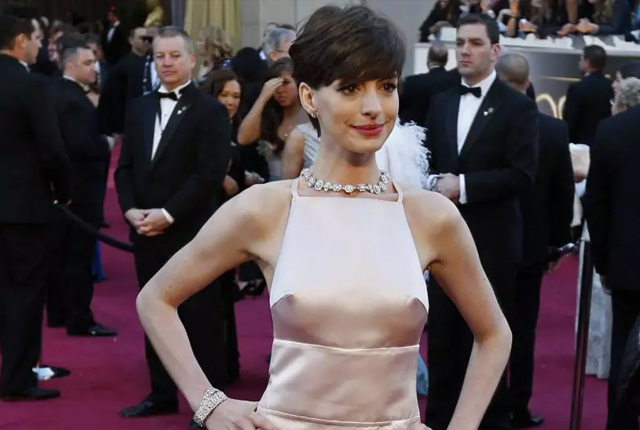 She had another wardrobe malfunction at the 2013 Oscars as her nipples were protruding on her pink Prada gown, getting the attention of the media and public.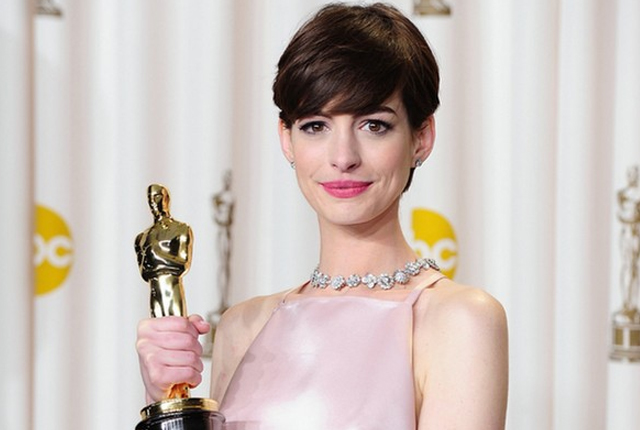 Despite another wardrobe malfunction, Hathaway managed to take home the Oscars as the best supporting actress for her portrayal of Fantine in the film Les Miserables.